16 Online Courses For Traders To Learn Without a Hefty Price Tag
By Galen Woods ‐ 8 min read
---
The best traders never stop learning. Learn useful skills for a trader including algo trading and finance theories, for free or at a reasonable cost.
---
Markets evolve, and trading is challenging. To keep pace as a trader, you need to keep an open mind and keep learning. As an individual trader, you are not part of a huge company that sends you to expensive seminars. Real classroom learning opportunities are lacking.
Fortunately, you can now access quality online learning resources for free or at a reasonable cost. As a trader, you can use them to enhance your trading knowledge.
Don't waste your time trawling online. Take a look at our list of recommended courses for traders from various platforms.
edX
Edx offers free access to a large variety of courses from leading universities. MIT and Harvard are behind this fantastic initiative. Hence, you can be assured that the listed courses are of top quality.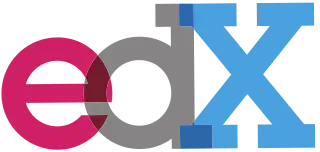 You can take all courses for free. You can also opt to pay a small amount to get an official and verified certificate.
1. Personal Finance Planning
Your trading account is not your entire net worth. In fact, you need to design your trading account as part of your life-long finance plan.
You need to consider your investments, credit, insurance, and savings in your financial plan. This course from Purdue University teaches you exactly how.
👉 Click here for Personal Finance Planning by Purdue.
2. Making Sense of News
This course teaches you to be a more discerning news reader. In this age of financial news bombardment, many traders will find this course useful.
If you consider financial news in your trading, this course is definitely helpful. For those addicted to CNBC, this course is a must.
👉 Click here for Making Sense of News by The University of Hong Kong.
3. Introduction to Psychology
Psychology and trading cannot be separated. Your mind colors every piece of market information and trading decision.
To control your emotions while trading, you must understand your mind through psychology. To design winning trading strategies that exploit irrational behavior, understand the market's psychology.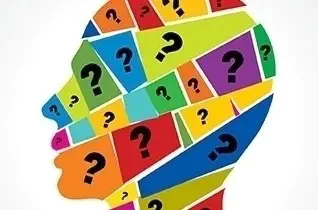 This course is a great introduction to psychology. After this, you can move on to topics like cognitive biases and behavioral finance.
👉 Click here for Introduction to Psychology by St. Margaret's Episcopal School.
Coursera
Coursera is like edX and offers free access to tertiary level education. If you want to get a Course Certificate, you need to pay a small amount.
Its network of partner universities includes top universities from all over the world.
4. Biases And Portfolio Selection
In this course, you will learn how to take advantage of the cognitive biases and irrational behavior of financial investors.
It begins with an introduction of various types of biases and the reasons behind them. But more importantly, it shows you how to identify and avoid these mistakes in the context of asset allocation.
👉 Click here for Biases and Portfolio Selection
If you find cognitive biases intriguing, you have to read Thinking, Fast and Slow by Daniel Kahneman.
5. Investments I: Fundamentals of Performance Evaluation
This course from the University of Illinois at Urbana-Champaign covers basic investment concepts. Examples include risk and return, portfolio optimisation and security pricing.
This course is more suited for value traders interested in fundamentals. However, it offers a solid introduction to essential financial concepts.
For instance, the concept of market efficiency gives a real view of how difficult trading is. It is challenging to make money from the markets, even for professional money managers.
👉 Click here for Investments I: Fundamentals of Performance Evaluation
6. Basic Statistics
As a trader, at some point, you will need to evaluate your trading performance. You will calculate your profit per trade, win rate, and the distribution of your trades. You need to understand what these statistics mean.
Having a basic statistical knowledge will ground your expectations of your future trading performance. This course from the University of Amsterdam covers the basic statistics you should know.
👉 Click here for Basic Statistics by the University of Amsterdam.
Udemy
Udemy is a friendly marketplace for video courses. It sports a beautiful interface and has expanded to include over 32,000 courses.
You need to pay for the courses, so select carefully.
Before signing up for any course, look at the full course syllabus and the reviews of other learners. Preview of selected lessons is also available.
*We receive a commission if you sign up through the Udemy links in this article. Refer to our affiliate disclaimer for details.
7: Forex Algorithmic Trading Course: Code a Forex Robot!
This comprehensive course is very suitable for absolute beginners. If you have zero programming knowledge, this is the ideal launchpad.
This course will lay a solid foundation for you to explore further using MQL4 which is the scripting language of a popular trading software MT4. It does not assume much prior knowledge and explains even the most fundamental forex concepts to make sure that you can follow the content.
👉 Click here for Forex Algorithmic Trading Course: Code a Forex Robot!
8. Forex Trading A-Z™ - With LIVE Examples of Forex Trading
This course does not teach you any trade secrets. Instead, it covers forex trading in a comprehensive and organized way.
This popular offering teaches essential forex trading skills. You will learn how to analyze the market and how to read the forex calendar. You will also learn how to use the most popular forex platform, MetaTrader.
👉 Click here for Forex Trading A-Z™ - With LIVE Examples of Forex Trading
9. Stock Trading Ninja: Complete System For Trading Success
This course is impressive because of its practical approach. It shows you what you really need to do to find stock trading setups.
It shows you how to backtest your trading ideas, set up a market scanner, and do your analysis. There is support for Thinkorswim (TOS), TC2000 and eSignal (with more platforms coming).
👉 Click here for Stock Trading Ninja: Complete System For Trading Success
10. Python for Financial Analysis and Algorithmic Trading
Are you a programmer looking to learn more about algorithmic trading?
If so, this course is for you.
It teaches the essential financial concepts you need to analyze financial data.
Python for Financial Analysis and Algorithmic Trading
11. Guide to Stock Trading with Candlestick & Technical Analysis
This basic course contains an organized introduction to Japanese candlesticks.
If you like learning with videos and appreciate a hands-on approach, consider taking this course.
Learn to Trade for Profit: Guide to Stock Trading with Candlestick & Technical Analysis
12. Stock Trading With Technical Analysis, Trading Strategies
This beginner-level course covers the core concepts of technical analysis and price patterns.
It has a unique bonus section that covers geometric trading methods like the Median Line strategy. That is a fascinating method that's worth taking a look at.
Trade With Technical Analysis, With Stock Trading Strategies
More For the Curious Trader
Want to further expand your perspectives and skill-set? For the curious trader who wants to keep learning, check out the resources below.
Intrigue your mind.
13. World's Financial Crises from Highbrow
Highbrow wants to plug the knowledge gap between the media and our textbooks. It does so through a series of emails with new and interesting knowledge.
Learn to appreciate market risk through the history of the world's biggest financial crises.
14. Spreadsheet Skills from Lynda
Lynda is the online education arm of Linkedin. It is not free, but definitely worth it if you want to brush up on a range of workplace skills. Check out their 10-day free trial.
Most traders need to keep records and crunch performance numbers. Excel spreadsheet software is a common and powerful tool for that.
Learn to extract the most value out of your trading numbers with the Excel tutorials on Lynda.
15. Economic Bubbles from TEDEd
This is why you should check out TEDEd as well. It allows users to build lessons around a video (TED or otherwise). You can find Q&A, extra readings, and discussions built around a selected video. This platform seeks to enrich the learning value of a video.
Learn about what causes economic bubbles with Prateek Singh.
16. Finance Courses from Khan Academy
Khan Academy is a beautiful and user-friendly online learning platform. It has an admirable mission - to provide a free, world-class education for anyone, anywhere.
Traders, especially those without a finance background, will find the finance courses from Khan Academy informative.
Check out the sections on stocks and bonds, and financial derivatives.
A Trader's Life-Long Learning
The courses above are just a sample of what's available. Explore the course directories regularly. Search for terms like "trading", "risk", "psychology", "stocks", "investing" in the learning websites listed above to uncover new courses.
Go beyond about what's directly related to trading. Topics like philosophy and history can inspire, while topics like coding help with system-testing.
Enjoy knowledge.
Learning has an extra perk for traders. Many traders have a problem sitting still while waiting for the best setup. They tend to over-trade. A desire to learn will help you overcome this problem. Use your spare time to learn, not to look for trading setups that are not really there.