Top Trading Journal Software For Recording Your Trades
By Galen Woods ‐ 9 min read
---
Trading journals help you to record and improve your trading. Take advantage of the top trading journal software to propel your trading progress.
---
Traders are great at disagreeing. They disagree on everything from trading strategies to ways of measuring profitability. But there's one thing that all successful traders agree on, and that is maintaining a trading journal that records your trades.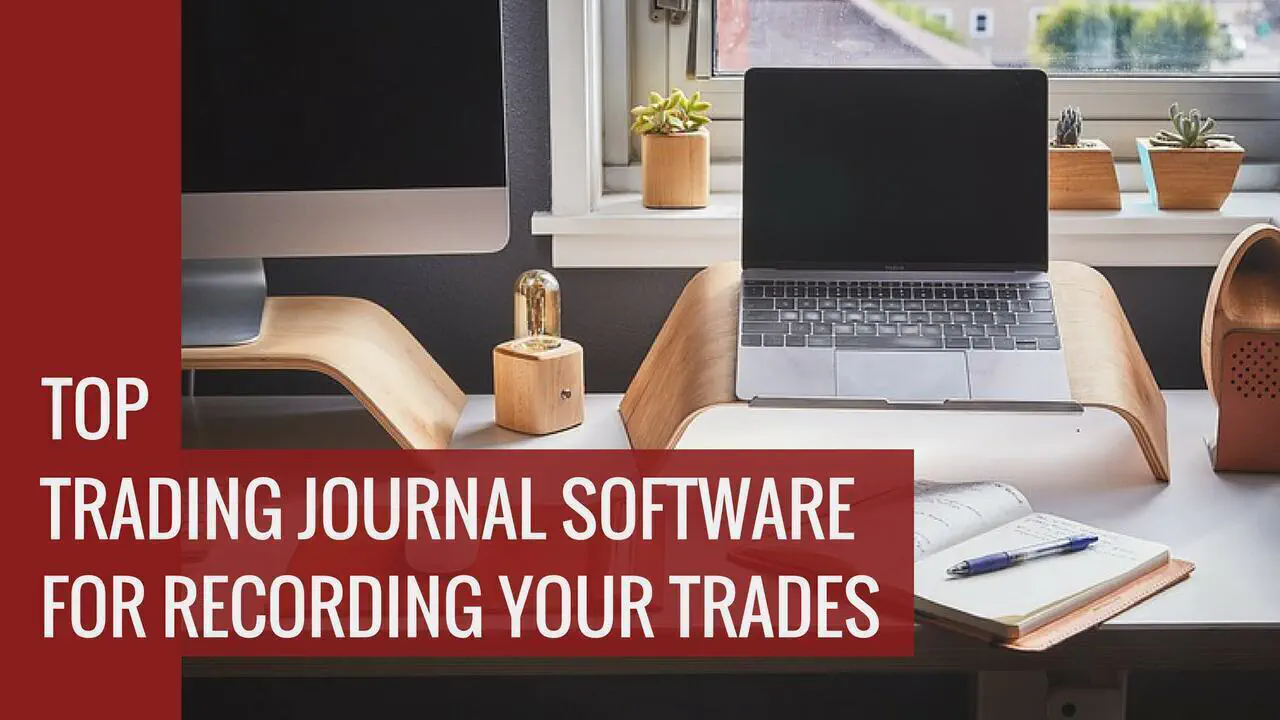 Why You Need A Trading Journal
Selwyn Gishen wrote a succinct article over at Investopedia on why you need a trading journal. It boils down to:
Getting an idea of your historical performance
Giving you a basis for your future trades
Evaluating and fine-tuning your trading system
Recognizing the need to change any destructive trading behavior
How To Choose Your Trading Journal Software
You might be a pen and paper person. But as you accumulate trade data, it becomes unfeasible to analyze them on paper. You need the help of a computer.
Hence, a trading journal software is mandatory.
When choosing your trading journal software, you need to consider the following:
Trading Instruments (Stocks? Futures? Forex? or multiple instruments?)
Brokerage (You can save time if your brokerage records are compatible with your software.)
Trading Style (Trading horizon, frequency, objectives, etc.)
Regardless of your trading configuration, you will always face a trade-off between convenience and ease of customization.
Below, I've organized the top trading journal software into three sections.
Dedicated Trading Journal Software
General Purpose Software As Trading Journals
Screen Recording For Recording Intraday Trading
#1: Dedicated Trading Journal Software
Specialized software packages that are well-suited for your trading needs are ideal. You can import your data and start analyzing them immediately. You will also find it easy to record new trades.
However, you might find them inflexible as your needs change over time. Hence, it's important to choose by carefully reviewing their features.
All the programs here offer a free plan or trial. Be sure to test them before signing up.
TraderVue

TraderVue is a well-established trading journal software that also offers solutions to prop firms.
Run through its features, and you will realize that their team is well-attuned to the real needs of traders.
Other than the standard journalling features and comprehensive reporting, here are a few highlights I find helpful:
Filtering and tagging of trades make it easy to group trades for analysis.
The multi-currency option avoids hassle for traders holding separate balances.
Access sharing with your trading coach to get feedback on specific trades.
Risk analysis based on R multiples.
Automatic importing of data is available for a large number of popular stocks, forex, and futures brokers. And even if your broker is not supported, manual import is possible.
The only drawback is that its free tier is very limited.
Most active traders will need to subscribe to paid tiers to make the most out of their trading records and analysis. The good news is that the pricing is not exorbitant given the array of features they offer and the value you can get from them. The key is to match your journalling needs to the suitable tier (Silver or Gold).
You can get a free trial to evaluate their platform, and sign up only if you like what you see.
---
Trademetria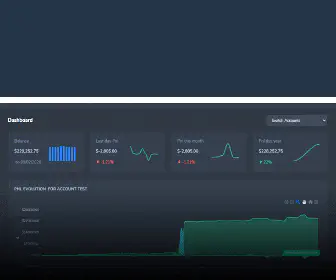 Like Tradervue, Trademetria offers an impressive set of features.
Import function for over 140 brokers.
Over 30 reported trading metrics to help you find out what market conditions work for your trading strategies.
Full WYSIWYG editor for entering your trades.
Automatic chart displays of your entries/exits, offering visuals for your trade review.
Advanced intraday performance reporting.
Run simulations using your past trades.
Available for a recurring monthly fee. It has a free tier that might work for traders who do not trade frequently.
---
Trading Journal Spreadsheet

Trading Journal Spreadsheet offers an intuitive and powerful trade journal tool.
It leverages Microsoft Excel's advanced features to create a feature-filled trading journal software.
One resulting key advantage is that you get a copy of TJS on your computer and you can run it as long as you have excel. You own everything you put in it. Some traders might like this greater control over the software over a SaaS solution.
It also includes:
What-if analysis (presented as a pretty matrix)
Expectancy graph generated from simulated trades
Position sizing tool based on fixed fractional model
Ability to consolidate your own trading worksheets
MAE/MFE analysis
Multi-broker tracker (however, you need to import the data manually in most cases)
One interesting feature worth highlighting is that it can keep track of positions with multiple entries and exits (scaling strategies).
The best part is that you can get TJS with a one-time payment that is tiered according to the number of markets you would like to create journals for.
---
TraderSync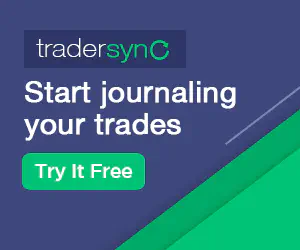 TraderSync is designed for traders of a variety of markets including stocks, options, and futures. It summarizes your trade records into beautiful dashboards, complete with recommendations on how to trade better.
You can get started with it easily as it supports over 100 brokers. Furthermore, it has mobile apps for both Android and IOS.
Each plan offers a free trial which you can activate without a credit card, but only the Elite plan gives you AI insights on your trading performance.
---
Chartlog

Chartlog has a highly-customizable and intuitive dashboard. It has the necessary features like filtering your trades with custom fields. There are also nifty features for analyzing the most profitable weekday or time of the day. (Especially useful for intraday traders.)
Furthermore, it includes charts with real-time and historical data for over 16 U.S. exchanges.
It offers automatic import for a few brokers, while many others run on a manual upload import.
Their team is very eager to improve the platform and aims to push out new features quickly, so please send your feedback if you need functions that are not currently available.
I highly recommend signing up for a 7-day free trial with full functionality on their website. This is the best way to find out if Chartlog suits your needs.
---
TradeBench
TradeBench helps you calculate your position size and manage your risk. It comes with a dashboard and charts to help you visualize your progress.
If you're looking for a basic no-frills solution, check out TradeBench.
It's free for anyone who joins their mailing list. More details here.
---
Edgewonk
Edgewonk is a trading journal the focuses on helping you find and analyze your trading edge. It is highly customizable and works for most instruments. (Cryptocurrency is a recent addition.)
It also uses proprietary algorithms that make suggestions for improving your trading performance.
---
TradeInsights
TradeInsights is a free trading journal that works entirely online. Nothing to download. You can easily import your trades from a variety of platforms.
It has the essential functions for keeping a healthy trading journal and has an optional leaderboard that offers a social aspect to your journaling.
---
TradesViz
TradesViz is a well-polished trading journal that sets itself apart with its extensive visualization options.
Given its 200+ charts, you can insights into your trading results easily instead of meddling with an Excel spreadsheet.
This platform has dozens of functions, and you might feel overwhelmed at first. But no worries, to help with that, TradesViz generates critical insights from your trading records automatically to get you started.
The full-featured product starts at $15 per month. Before you subscribe, it's a good idea to test-drive it with a free Basic plan.
---
#2: General Purpose Software As Trading Journals
Compared to the trading journal programs, you need to spend more time setting up general-purpose software (spreadsheet and note-taking software) to use them as trading journals.
The good news is, once you are proficient, there's no limit on what you can record and analyze with them.
---
Microsoft Excel
Microsoft Excel is a powerful spreadsheet that has more functions than you'll need for any trading journal.
You have complete control over what fields to include, their formatting, and how to analyze the trade records. This autonomy might be overwhelming, especially for new traders who are unfamiliar with spreadsheet programs. But for traders who are proficient with spreadsheet manipulation, I strongly encourage you to design a trading journal with Excel.
There are free alternatives like Google Sheets and Calc (OpenOffice). They will work for your trading journal as well, but you'll find it easier to find resources helping you with Microsoft Excel.
For a starting point on what fields to include in your Excel journal, check out these resources:
To make the most out of a spreadsheet trading journal, align it with your trading approach.
For instance, in my price action course, the included Excel Toolkit has sections that correspond to different parts of the course trading framework.
---
Evernote
Evernote is a robust note-taking software. It excels at connecting pieces of information in a friendly manner.
If you've given serious thought to journalling your trades, you'll realize that each trade has many moving parts. For each trade, you have your analysis, your chart screenshot, your trading results, trade confirmations, emotions journal, etc.
But no worries, Evernote will help you keep track of them.
Want to see how it works as a trading journal? Hugh Kimura over at Trading Heroes shows you how he uses Evernote as his forex trading journal.
---
#3: Screen Recording For Intraday Traders
Screen recording software is useful for intraday traders. They record your trading sessions and allow you to replay them for post-trade analysis.
They cannot replace a trading journal as you still need your trade records in a database (table) for performance analysis. But for intraday traders, screen recording can form a valuable part of your trading journal.
The same company created Camtasia and SnagIt, but their features overlap. This is a source of confusion. But based on TechSmith's clarification on this page, SnagIt is suitable for documenting your trading sessions. But if you are recording for an audience and require a more polished product, you should go for Camtasia.
Want to share your screen recordings with your trading buddies? Camtasia and SnagIt users can check out Screencast - an online service for sharing your screen recordings seamlessly.
Before You Take Out Your Wallet
Check if your charting platform has an integrated trade journal. It could just be the seamless solution you need.
Examples
NinjaTrader has a trade performance report that provides summary statistics and a field for trade journalling.
Forex Tester 5 (only for simulation trading) has similar functions.
---
Show me a trader with good records and I'll show you a good trader.

- Dr. Alexander Elder, author of The New Trading For A Living