7 Top Audiobooks To Boost Your Trading Mindset (Get An Audiobook Free)
By Galen Woods ‐ 5 min read
---
Love listening to audiobooks? Expand your trading mindset by listening to these 7 top audiobooks that will improve your resilience as a successful trader.
---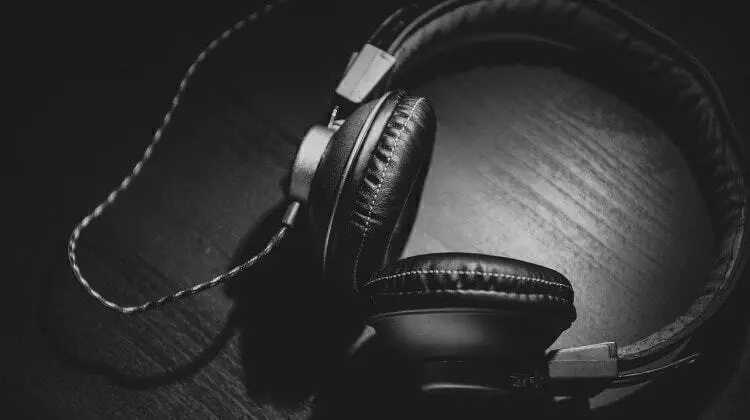 Trading books typically rely on showing you charts to explain trading tactics. They are not ideal in audiobook format. Hence, it's not surprising that a trader who loves audiobooks might be a little disappointed.
Or maybe not. There is an excellent subset of books that's perfect for traders who enjoy audiobooks. In this list, you'll find seven handpicked audiobooks to help you become a better trader.
These are books that focus on improving your trading mindset and investing psychology. Some of the books below do not address traders directly, but they include valuable advice that all traders can benefit from.
Audible by Amazon has a 30-day free trial. If you want to get started with audiobooks, don't miss this free trial which includes a free audiobook.* (Limited to selected countries.)
#1: Trading In The Zone
In this trading classic, Mark Douglas unearths fundamental truths that are helpful for consistent trading performance. He does a spectacular job at explaining the probabilistic mindset all traders should have. Through his exposition, he guides you slowly through the mindset transformation needed for long term market success.
It is an outstanding book that I've recommended more than once. As it focuses on discussing trading mindsets and not strategies, it works well in an audiobook format.
Click here to download the audiobook - Trading In The Zone by Mark Douglas.
#2: The Daily Trading Coach: 101 Lessons for Becoming Your Own Trading Psychologist
Dr. Brett N. Steenbarger is an excellent trading psychologist who is able to tackle trading from both practical and academic perspectives.
In this audiobook, he shares thought-provoking ideas for traders of all stripes. If you have been making trading mistakes on the psychological end, this audiobook will set you back on the right track.
This audiobook contains 101 short lessons. Every lesson is well-structured and provides a bite-sized walkthrough of a specific trading psychology challenge. The lesson format makes this audiobook suitable for listening to on short commutes.
Click here to download the audiobook - The Daily Trading Coach by Dr. Brett Steenbarger.
#3: Market Wizards: Interviews With Top Traders
Jack Schwager is a piercing interviewer who asks the right questions to extract the most useful insights.
In his audiobook, you'll find over 14 hours of interviews with top traders. You'll gain insights from Market Wizards including Paul Tudor Jones, Michel Steinhardt, Ed Seykota, Richard Dennis, and many more.
The interview style is perfect for an audiobook and tells gripping stories of traders using diverse strategies. There are numerous nuggets of timeless trading wisdom that's valuable for traders of any experience level.
Click here to download the audiobook - Market Wizards by Jack Schwager.
#4: Reminiscences of a Stock Operator
The Reminiscences of a Stock Operator is a biography of Jesse Livermore by Edwin Lefevre. It is a definitive classic among traders who read.
Now, you can enjoy it as an audiobook.
Jesse Livermore's life as a trader offers a fascinating account for everyone, even those who are not involved with market speculation. But of course, if you are a trader, you'll derive much more from this audiobook.
Jesse Livermore is such an intriguing character because his dramatic life showed both the extreme success and failure of a trader while conveying timeless trading advice.
Click here to download the audiobook - Reminiscences of a Stock Operator by Edwin Lefevre.
#5: What I Learned Losing A Million Dollars
This audiobook dissects a case of trader's hubris. By revisiting the momentous loss trader Jim Paul suffered, it points out striking psychological lessons for traders.
This frank account shows you that trading goes beyond technical ability and depends heavily on your psychological makeup. Most importantly, it highlights the often neglected aspect of trading: dealing with success.
Click here to download the audiobook - What I Learned Losing A Million Dollars by Jim Paul and Brendan Moynihan.
#6: Thinking In Bets
One of the most important lessons I learned from trading is to not confuse outcomes with the quality of decisions. From this book, I learned that poker players call this behavior resulting.
In this audiobook, poker champion Annie Duke discusses this lesson and many others with her many years of poker playing experience. It presents common cognitive biases and emphasizes the need to understand probabilities in decision-making.
Poker and trading share many similar characteristics. Hence, this audiobook serves well as an accessible introduction to probabilistic thinking for traders.
Click here to download the audiobook - Thinking In Bets by Annie Duke.
#7: The Complete TurtleTrader
The famous Turtles of Richard Dennis came from a simple question asking if trading is a skill that can be taught to anyone. Simply put, can trading be taught?
This fascinating experiment taught simple trading rules to novices and is in part a philosophical exercise. It made Dennis $100,000,000.
For the modern reader, the trading rules are no longer the focus. This is why this story can be enjoyed in the form of an audiobook. It's about the tenacity of successful traders, the risk management rules, and the absolute need for discipline.
Click here to download the audiobook - The Complete TurtleTrader by Michael Covel.
Get Free Audiobooks From Audible Free Trial
If you're new to audiobooks and want to check out any of the audiobooks above, take advantage of Audible's 30-day free trial.* Get an audiobook for free upon signing up and enjoy the option of canceling any time. (Limited to selected countries.)
Listening to an audiobook offers you an experience that's akin to having a personal trading coach or experienced mentor who is right beside you, speaking to you as you make sense of your trading experience. It works wonders for traders who learn well from listening.
Try it out, and see for yourself.
---
*Trading Setups Review is an affiliate of Amazon. This means that we receive a small part of the sales made if you buy through our Amazon links. Don't worry; it won't cost you anything extra. This small percentage helps to support Trading Setups Review and shows us you care about what we do. We appreciate your support!