Best Day Trading Simulators
By Galen Woods ‐ 8 min read
---
Simulation is an essential step to mastering day trading. Trading Setups Review has gathered the best day trading simulators on a single page for you.
---
Day trading requires precision and focus, which you can only develop with practice.
With a day trading simulator, you can hone your day trading skills while preserving your capital. After that, you can switch over to 'live' trading with real money. A day trading simulator is especially useful for beginners.
For experienced day traders, finding the best day trading simulator is also crucial for testing out new day trading strategies.
While there are many ways to simulate day trading, it is not easy to obtain the realistic experience of real-time day trading.
The following are the best day trading simulators available. (Not listed in any order.)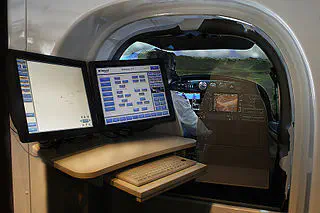 Proprietary Broker Trading Platforms
thinkorswim
Tradestation
Interactive Brokers
Multi-broker Trading Platforms
Ninjatrader
X_TRADER
MetaTrader4
Dedicated Day Trading Simulators
Forex Tester
TradingSim
RapidSP
Ensign Software
Best Day Trading Simulators - Proprietary Broker Trading Platforms
Many brokers provide a simulation feature on their trading platforms. This option is a great day trading simulator option as you get a chance to test drive the platform that you will use for live trading.
Thinkorswim (paperMoney)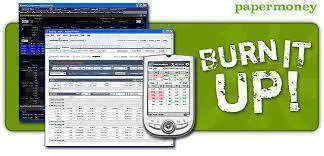 thinkorswim by TD Ameritrade is a broker specializing in options trading for active traders. paperMoney is the paper trading option for its current or prospective clients. It means that you get to use paperMoney for free.
Both live trading and paper trading uses the same platform, which is a downloadable software. There is also a browser-based version which has fewer features.
It has a powerful charting package that allows you to write your indicators using their thinkscript. It is an intuitive scripting language. Even without any programming knowledge, you can write a couple of simple indicators with ease.
There is also an analytics module for options trading, which makes it the best day trading simulator for day trading options.
TradeStation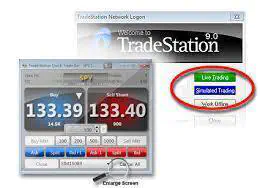 TradeStation is a direct access broker with a full-featured trading platform. Their platform is the winner of multiple accolades from Barron's and Technical Analysis of Stocks and Commodities.
The TradeStation platform has more features than what a regular trader needs. Other than simulated trading function, it has a market scanner, strategy optimisation capabilities, options analytics modules, and advanced charting. Due to its superb strategy testing, systems traders favor it.
In fact, the platform is so well-received that they offer it as a separate purchase for their non-brokerage clients. However, the price tag is rather hefty at $249.95 per month for simulated trading only.
You can sign up for a brokerage account and fund your account with $5,000 to get the same platform for free.
Interactive Brokers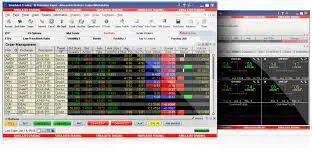 Interactive Brokers (IB) offers the Trader Workstation (TWS) to its clients for free. Its PaperTrader interface allows paper trading with the complete functions of TWS.
PaperTrader grants you risk-free and seamless usage of TWS which include chart trading, market depth, price risk analytics and more.
If you are using IB, you must check out ButtonTrader. Do not let its dated website distract you from the raving reviews from its users. Buttontrader is a front-end interface adapted for short-term trading.
ButtonTrader offers simulation trading in recorded or real-time mode. In
In the recorded mode, you can simulate day trading offline using data files from ButtonTrader's website. In real-time mode, you can paper trade real-time with a connection to IB.
ButtonTrader's simulated trading function is free for the first six months, which is sufficient for testing out your day trading strategy.
Best Day Trading Simulators - Multi-Broker Trading Platforms
If you do not want to be locked in one broker, then a multi-broker trading platform is your best day trading simulator option.
These powerful trading platforms allow you to simulate day trading with the possibility of using multiple brokers.
Ninjatrader
With Ninjatrader, you can simulate day trades as long as you are using one of its partner brokers. This means that you can hone your skills with one platform, but maintain the option to trade with some reputable brokers.
Ninjatrader's features are comprehensive. It has advanced charting, custom indicators, and chart trading. It records your simulated trades and provides performance review. A Monte Carlo analysis tool is included.
Furthermore, it has a market replay option. It is useful for aspiring day traders who have day jobs. It replays the charts so that you can hone your day trading skills outside trading hours.
The best part is that it is entirely free for simulation trading. However, you will need to subscribe to a data feed or keep a brokerage account funded to access real-time market data.
X_TRADER
X_TRADER is the flagship product of Trading Technologies, a leader in electronic derivatives trading solutions.
Its simulator has an orders-matching engine tweaked to provide the most realistic prices derived from real-time feeds.
Its charting module, X_STUDY, is user-friendly and sufficient for day traders. However, X_STUDY lacks custom indicators and pales in comparison to the charting provided by TradeStation and Ninjatrader.
Many futures brokers offer X_TRADER. You can request for a two-week demo from most of them. Beyond that, you will need to fund an active trading account. AMP Futures, Cannon Trading, and GFF Brokers are some brokers that offer X_TRADER demo.
MetaTrader4

With the sheer number of forex brokers out there, we must mention MetaTrader4 (MT4). Although MT4 is free, it has great charting and strategy development features. It is no wonder that MT4 is one of the most popular trading software used by spot forex traders.
Despite its popularity, MT4 does not have a native simulation function. Fortunately, you can still use it as a day trading simulator with a demo/practice account given by your forex broker.
Simply search for "MT4 demo" and be overwhelmed by the number of brokers offering you an MT4 demo.
Best Day Trading Simulators - Dedicated Day Trading Simulators
The options above are excellent. But they come with some hassles, like keeping your account funded, purchasing a market data plan, or haggling with your broker to extend your demo account.
If you want to avoid these issues, your best day trading simulator could be a well-designed and professional day trading simulator.
Forex Tester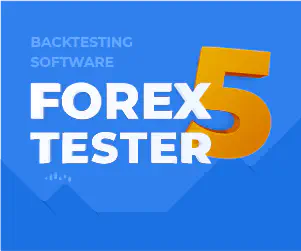 If you trade forex, the Forex Tester is probably your top choice. It allows you to replay historical price charts from 16 different currencies to train your trading skills.
As a practice and review tool, its suite of features is excellent.
Adjust playback speed to practice more with less time
Similar interface with MT4
16 currency pairs with historical data from 2001 (You can even customise the data to include your broker's spread.)
Supports multiple time-frame trading strategies
Saves your testing sessions with performance metrics like win rate etc
Read our full review of Forex Tester 5 here.
TradingSim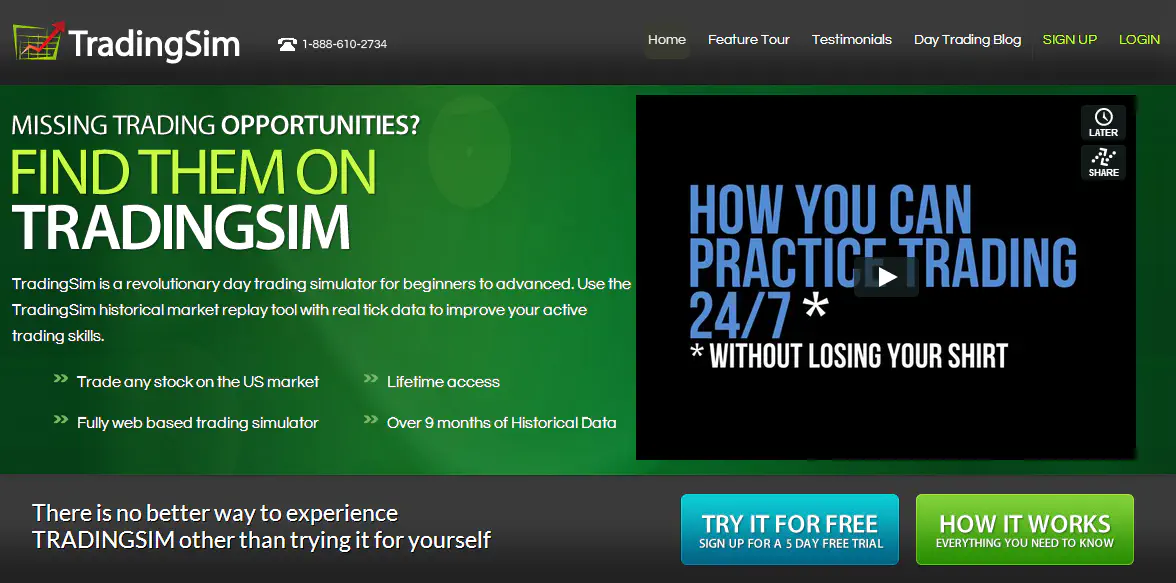 TradingSim is a web-based day trading simulator for US stocks. It has over nine months of historical data and allows you to fast forward the market movements at three speeds.
You get to play around with familiar technical indicators and order types.
There is a 5-day trial available. It is not a lengthy trial, so make sure you are free to make the most out of it. After the trial, it costs $199.00 for lifetime access.
The lack of simulation with real-time prices is a drawback. However, at $199.00, it is an affordable way to kickstart your learning journey as a day trader.
RapidSP Trading Simulator
RapidSP Trading Simulator is a trading simulation software for US markets including futures and ETFs. You will need to download the data from RapidSP's website and load it into the software.
The trading time frame is between 1 minute and 4 hours. According to this list, it has more technical indicators than TradingSim. There is a demo movie of the simulator available.
This simulator costs $99.99.
Ensign Software

Ensign is a charting software that has a simulation function. It accepts live data from many sources including major brokers.
It trumps the other options by doing what it does best: charting. You will be impressed by its range of technical studies ranging from Gartley patterns to Moon Phases.
While Ensign is primarily a charting software and not a dedicated day trading simulator, its simulation function is decent. It has a playback function for you to practice with past sessions. The simulation order types include advanced options like stop and reverse, auto scalp, and auto stop.
There is a 7-day trial. It costs $49.95 per month to subscribe to the Ensign software which comes with live forex data. For other products, you may need to pay to get real-time data.
Practise with the Best Day Trading Simulator
It is challenging to find the best day trading simulator.
Consider your needs like the products you trade, how you trade, when you trade, and how much you are willing to spend on a day trading simulator. An algorithmic trader has different needs from a discretionary trader.
Then, choose the best day trading simulator for you.
Bear in mind that the best day trading simulator is the one that best suits your needs, and not necessarily the one with a five-star review.
Finally, commit yourself to consistent practice. The key to successful day trading simulation is to treat it seriously. Treat simulation trades as if they are real trades.
Practice does not make perfect. Perfect practice makes perfect.

-Vince Lombardi
Trade well, be it virtual or real.
Having a tough time searching for the platform with your favorite indicator? It doesn't matter anymore. Learn to trade effectively without indicators.
Image credits: All images belong to the respective brands and products. (Unless otherwise stated.)