Reviews
From traders around the world
Disclaimer: Testimonials may not be representative of the experience of other customers and is not a guarantee of future performance or success.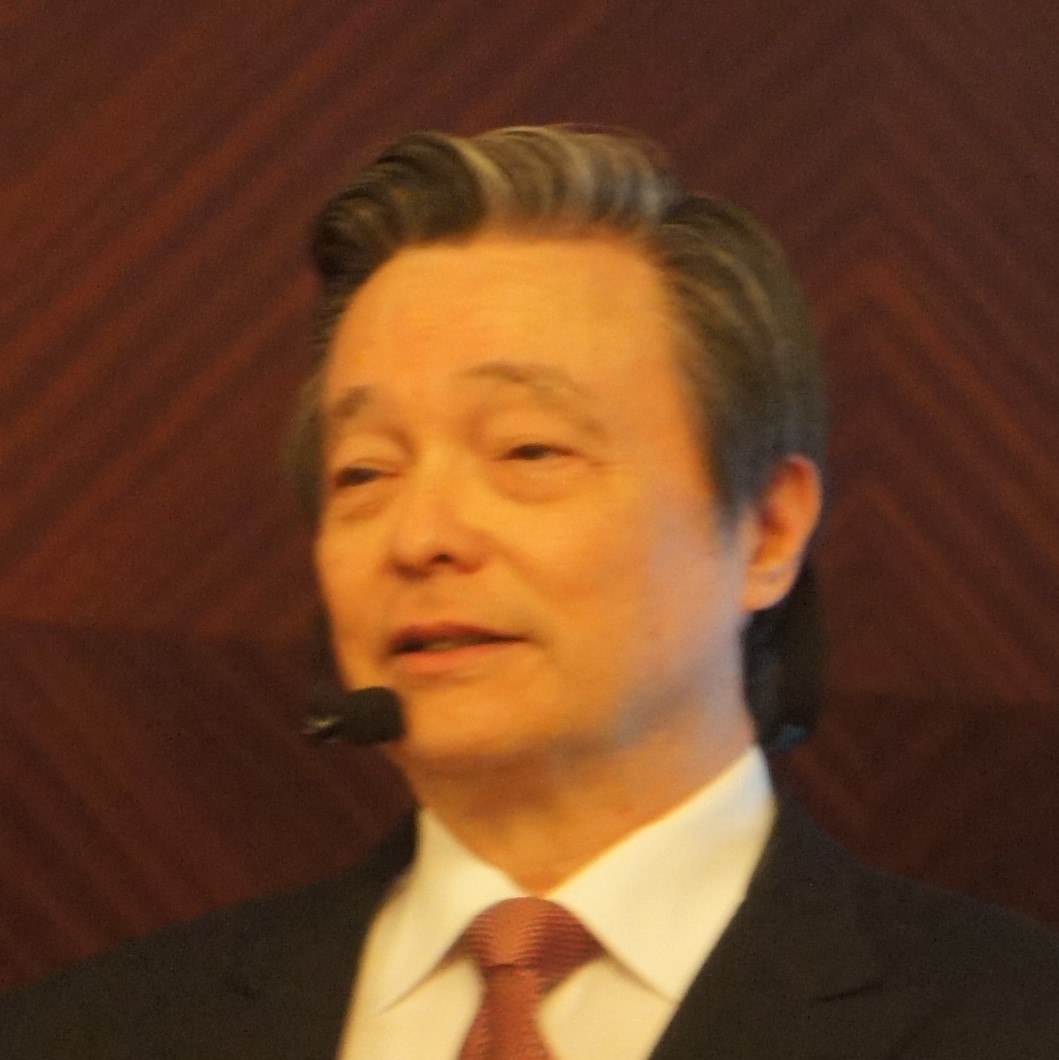 Ray Barros
Professional Trader and Author (tradingsuccess.com/blog/)
Galen's "Day Trading With Price Action" is excellent value for money. It has something for the newbie and the experienced trader.
For the newbie, it offers a wealth of information on how to lay the foundation for trading competency: it shows how to create our rules for MIND x MONEY x METHOD where:
Mind Rules: the mindsets and habits needed for trading success
Money Rules: the practices and habits for risk management and position sizing.
Method Rules: the practices and habits that provide a positive expectancy from our trading.
For the experienced trader, it offers unique material. For example, the 3-bar congestion pattern. I took the pattern, placed it within my framework and had its application backtested. I was more than satisfied with the results. Consequently, I have added it to my trading toolbox.
At the current investment level (less than USD 400), I'd unhesitatingly recommend it.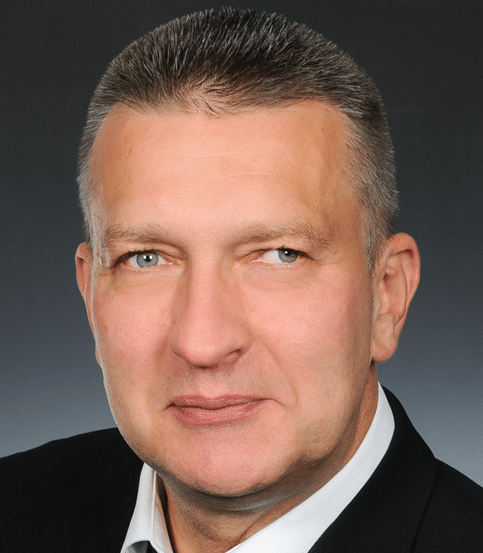 Karsten Kagels
Founder of Kagels-Trading.de
I strongly recommend Galen's Daytrading Course. You will learn what is necessary to become a successful trader. Galen will teach only proven strategies and give you the fundamental trading education. You will definitely make the right decision and save much time and a lot of money if you decide to follow Galen as your trading educator.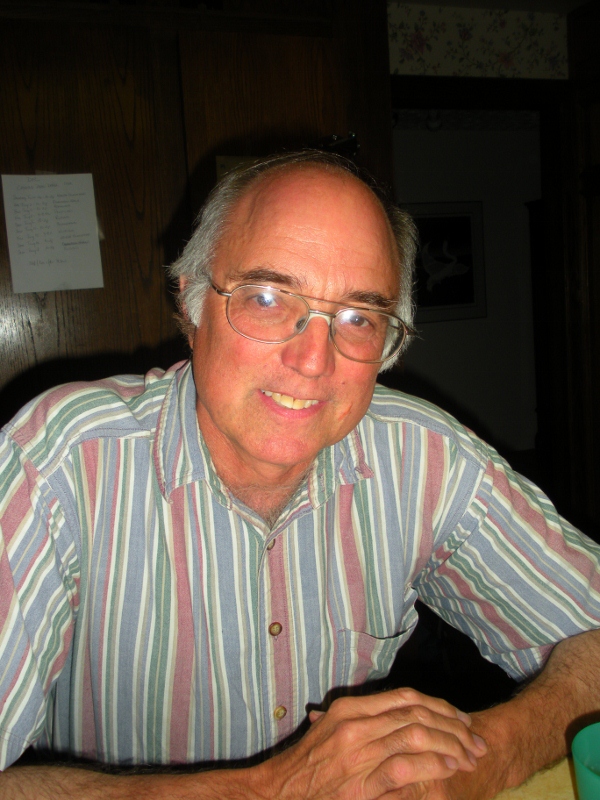 Barry Desautels
Canada
The course delivers a thorough understanding of price action trading, starting with the basics of why price moves the way it does. It brings a big picture look for the student to absorb, and explains why indicators are not the be all of trading. Overall very good value, and worth every minute of study.
I'm developing discipline, controlling emotions, seeing more about what not to trade. It's a fascinating journey. Thank you for such a detailed course. It's a tremendous piece of teaching.

Thomas Thurzo
Austria
I really, really, like it. It is very well explained, I like your concepts and logics about the markets. A lot of the concepts are totally objective, what makes it easier to understand. I am very impressed by the amount of information.
I have read most of the books, ebooks, courses about Price Action. But I think your ebook is the best out there. Because it is very practical. Thank you for writing such a great ebook.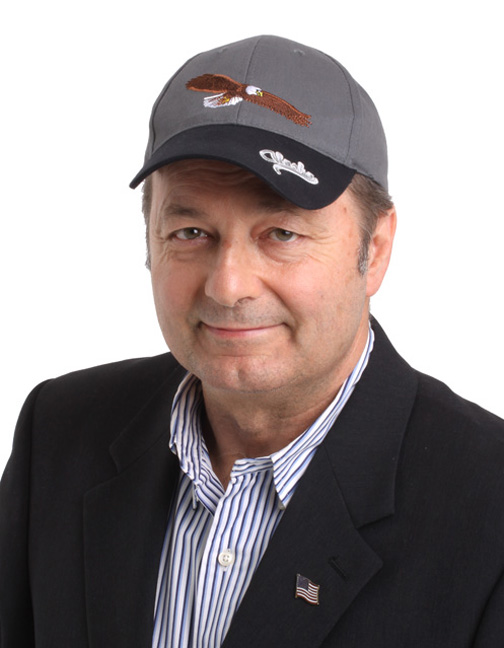 Grant LeDuc
United States
I have spent thousands of dollars on my trading education. Many of the courses were blatant scams and frauds from unscrupulous vendors. I am happy to say that this course is the real deal at an affordable price. It is the foundation of knowledge for any trader looking to learn the art of price action trading. It has proved to be the best course that I have ever taken!
I have found the course instrumental in my ability to read price action. Along with his website Trading Setups review, he offers huge value with volumes of information. This is a must take course and basic foundation to becoming a professional trader.
Price action is the mother tongue of the markets. As a building block to trading knowledge you must learn price action, the language of the market. Galen's 'Day Trading With Price Action' course teaches you exactly that.
I highly recommend it.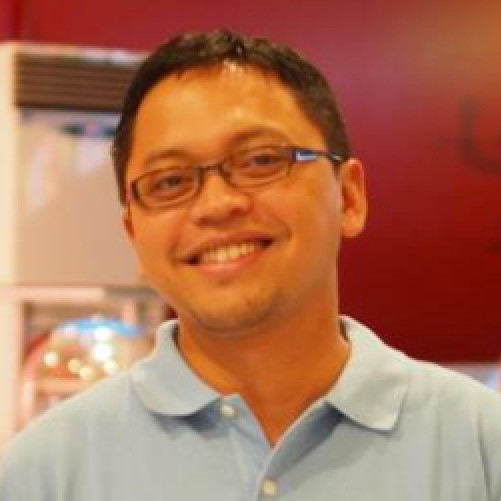 Hanif Siraf
Malaysia
The book is perfectly structured and organized with step-by-step guides to help me understand the price action. All explanation is straight to the point, highlighting the important concepts to be grabbed and putting it back into the larger picture.
I love the way how the charts were being analyzed with well written price action explanation. As an engineer by profession, my mind is tuned to order, facts and figures, which perfectly captured the way the book is written and organized.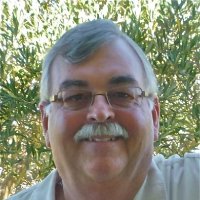 Grant Cooke
United States
I'm very impressed–your concepts are remarkable and the explanations very clear. Nice job, indeed.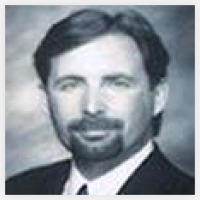 Larry Hall
United States
This course has not only been very educational in terms of trader and market understandings but is presented in a logical, methodical and even mathematical way that makes you able to not only comprehend but to be able to take and use.
I have no doubts whatsoever that Galen is himself a professional and profitable trader and writer, or he would not have been able to communicate these concepts as well as he has.
So far, out of all the self-training I have done to learn how to day and swing trade, Galen's materials have been the finest, best organized and easiest to apply to my own trading.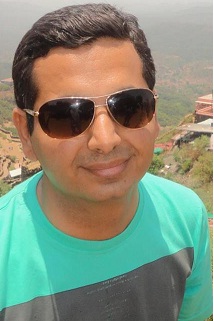 Jignesh Acharya
India
A Excellent e-book series which looks and analyzes the mind (thinking) of the trader with the tool of the Price Action on the Charts. The most beautiful part of the series is that Galen has analyzed all the practical examples with great detail and with his lots of experience in day trading. This e-book series has improved my trading ability significantly.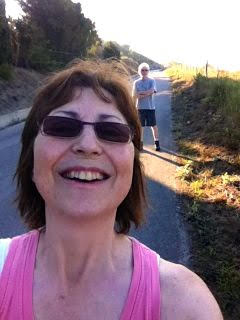 Sigi Castle
United Kingdom
I experienced some resistance to buying Galen Woods' "Day Trading with Price Action". I didn't want to get distracted with yet another method. I had already invested in an excellent Day Trading course and also an equally compelling book on Price Action scalping. I didn't want the toolkit Galen Woods bundled with his course and did not want to pay.
So what was it that made me hand over my money? I reasoned that I could get my money back if I returned his product according to the 30 day guarantee he offers. I always appreciate when a seller shows such confidence in their product. But why should I waste my time and get distracted when I could be putting my energy into my own trading strategy? The thing that kept drawing me to his product was the clarity of the charts and his incisive explanations. Here was a person that could communicate to me. I decided that I was, after all, going to invest my time and money and even paid an extra for email support for a year.
I flew through the four volumes finding the whole experience immensely enjoyable and resolving to re-read as soon as I had finished. I read something in Volume IV that I put into practice the next day which is the most effective thing I've found to date on how to control my impulsive trading behaviour. It is something I have heard many times before but this time it got through. This alone was worth the course. However, I have re-read the course and found many more valuable nuggets. My own trading strategy is improved with rules and guidelines remarkably similar to those found in the toolkit. My execution of trades is more confident and less uncomfortable thanks to learning a new way to draw trend lines and determine market bias.
I highly recommend this course.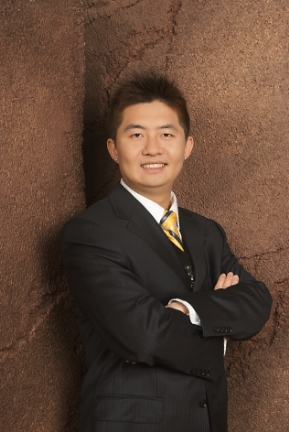 Haoyu Zhou
Canada
Personally, the best thing about Galen's book, Day Trading with Price Action, is that it's a complete and comprehensive course on day trading. To be honest, according to my experience, his book is the only learning material you need. I was a complete rookie on day trading before reading his book, but, once I have read his book and practice his approaches, I am able to make profit. Of course, day trading is very hard. Reading a book does not guarantee you a success. However, if you practice a lot and STRICTLY follow the rules in Galen's book, you are not far from success.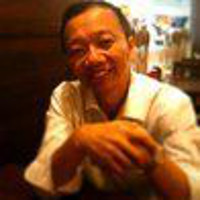 Panya Suwan
Thailand
I am happy with your course because it gives me principles in my trading, I understand that there's no holy grail method in trading but your course saves me from drowning into the analytical theories in nowadays.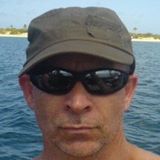 Gary De Lacy
South Africa
I give "Day Trading With Price Action" 5 out of 5 stars. In my opinion its helpful for the novice as well as the more experienced trader. I have read and studied virtually all the price action education material I have been able to get my hands on. Galen has put together a comprehensive and extremely helpful package which is up there with the best.
My trading skill has definitely been enhanced, with a very useful, objective way of determining the bias without constantly changing direction, knowing when to stay out and with a very useful set of trading setups. (Not just the traditional candlestick patterns) and more. I have been hesitant to submit my testimony as this is an ongoing process and growth. Most importantly I have been having some consistent trading results.
Dave Willis
United States
I've read books, bought CD's, attended seminars, tried every indicator but nothing worked. Understanding price action is the real key to profitable trading and thats what Galen's course provides. Thanks, G.W.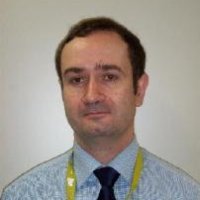 Alfonso Franch
Spain
I am really enjoying the eBooks. You explain all in a very clear and direct way. Your explanation of the swings of the market have been very useful!
Ghansham Dhoke
India
I am very much thankful to you about providing this course to me. It is very much useful to clear the concept and make insight to see what is going on and what happened in the market, most important this is well written with suitable & appropriate words and easy to understand. Again i am saying thanks to you for this very important book for me.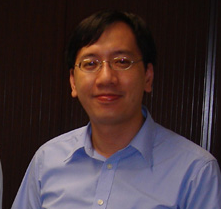 Andrew Chan
Hong Kong
Galen's price action is amazing because:
1. It introduces the concepts one by one and integrates them REPEATEDLY in real trade examples. This reinforces my understanding of confluence of the concepts very much. Using the concepts repeatedly helps me to have confidence in forming my market view.
2. The course not only includes successful setups but also failed setups. I like this very much because it alerts me there is no perfect trade in the world.
3. I've found that some Price Action courses are actually courses on candlesticks only, which are obviously misleading after reading Galen's course.
4. In particular, I love Galen's explanations on the psychology behind various setups. This allows me not only stick to the "rules" set by him but also exercise discretion on applying them. For example, I love to be a seller of stock options, and I could do a short put once I find there is a "Deceleration Pattern" (i.e. the downside momentum should be limited) as explained by Galen.
5. He's very responsive on clarifications on email queries which impresses me very much.
Lee
Singapore
I find the teachings in your course good. 'Price Action' is so overused that most courses preach this but dwell only on so-called strategies. No one explains what price action really is, because most traders only want strategies. Most don't want to "understand" it first because it is tough and tedious. I have not seen any course material on Price Action taught in the way your book has done. You have dissected price movements in detail, and explained well. But certainly a lot to digest, not to mention applying it in real trading. I have tried all kinds - forex seminars,online forums/courses and spent many waking hours. If I had started my forex journey with your course, it would be the correct way to start.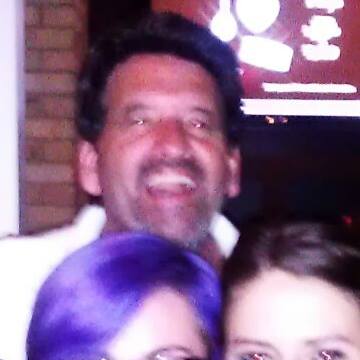 Pete Russo
United States
The course was a great addition to my trading, I am doing good with it, but I sometmes slide back to my old ways and I wind up reading the course again. It is also a good reference guide for me. I do use the congestion zones and it is amazing how the price usually hit the target, I am becoming more consistent with my trades, I still have so much to learn still, but it's a journey and I am enjoying it.
Kevin Tanner
United States
Just wanted to say thanks for the course. Yours is pretty unique compared to all the countless others out there I have seen, and for my style of trading the best. I was expecting the same old thing when I got yours but was pleasantly surprised when I started reading through it.
Yours is a good balance between the overload of detail in [course name hidden], and the [course name hidden] to an extent, and the overly simplistic nature of most forex courses out there.
The really nice thing is you don't give away the course materials through all the articles you put out. I have seen some things on trend bar failures but most everything is not mentioned or disclosed outside the course.
I buy courses from time to time just to see what else is out there looking to see if I pick up anything new and after paying for them realized that all the info was already available from their articles. And in most cases the info is the same as many other courses with the setups just being given a new name.
Thanks again, Kevin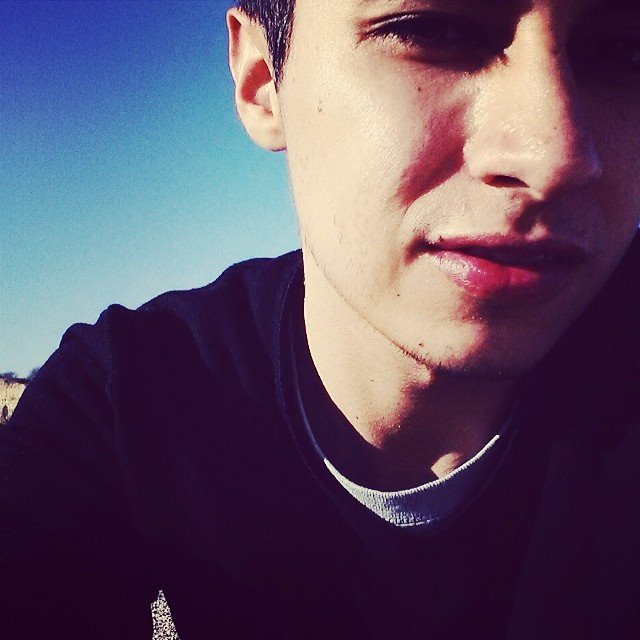 George Reyna
United States
Everyone claims to have all the secrets. You don't know who to trust and you're trying to learn things on your own. You almost feel hopeless and that you'll never get it right.
I have spent everyday of my life since 8 months ago, learning how to trade. And with these books, my knack for curiosity has rewarded me greatly. I've read a few other books on how to find chart patterns, this course has helped me put everything I've learned into action.
The first 2 volumes of this course are all you need, ever, to trade. there are a billion and one different techniques out there on the Internet, even some advanced ones in this very course, which you are free to try on your own, but to master the art of price action in the first 2 volumes, is pure gold.
The best thing I like about the books is the examples and how painstakingly Galen beat the concepts into our brains with multiple examples. It's not too much and it's not too little. Every single example is priceless for understanding clearly.
I would not recommend this course to anyone not able to take their future in investments seriously, as in, willing to vow to thousands of hours of practice and research. These books definitely cut all that work in half if you do it right.
Claude
United States
I like your course a lot and recommend it to traders. It is powerful.
I had studied quite a bit of price action in the past, prior to this, and so I was not expecting to learn too many new things, but I was very pleasantly surprised.There are many new concepts and setups that I've gotten here and in addition to that, I really love the chapters on discretionary trading and developing as a trader.Lots of great, unique content, for sure. Every price action trader should add this one to their library.Thanks!
Ricky Dai
China
Galen make a great work on price action trading. I'm a part time trader and I found the course very useful. It's easy to understand and more important, it help you to have the right view on trading.
John Wong
Malaysia
As for the course, what I can say is that, it is a high quality, an eye opening, quite a complete course, to price action day trading. And, it has been a very important stepping stone for me to become a full-time trader.
Constantin Gheorghe
Canada
Enjoyable reading but do not be deceived: the information is pretty dense. Objective and straightforward approach to investment as opposite to other authors' tendency to introduce esoteric and complicated methods. Very impressed.
Anthony Kisiell
Thailand
In a nutshell I'm very impressed with your course (I'm about to finish of section 3 this week). Having been and continue to be a student of [course name hidden] and [course name hidden] I can say without reservation your course takes first prize. It touches all aspects of trading with 'price action' and then some. I wish I would have come across your fine course sooner. I could have saved some money and time.
Manju Ganesh
Canada
I'm very impressed. The concepts explained in this book are awesome and priceless. Good job.
Genlin Tan
Canada
The e-book is one of the best day trade course using price action analysis that I read.
Fred Shockness
United States
I am glad I discovered your course, although I ordered it a few months back. Once I did start the course, it did open my eyes to a lot. I read through the course twice for a complete understanding and built my trading plan around this course as well. Thank you and I appreciate you very much. I always look forward to a written article from you on trading, your the best.
Aaron James
Singapore
I was hesitant at first on getting your price action course because I had already bought 2 from others. However, I still feel there is something missing on my trading journey. I am learning how to trade for 11 months now but with no success, I use live trading as practice and manage not to ruin my account. As I am determined to look for answers, I bought your course.
Your concept of analyzing price action is superb! it is really for newbies like me. Your chapters in Volume 2, had given me the "aha moment", that is on how to feel the market. I honestly feel that once I master your Volume 2, which is determining the market bias, I could look, wait, and take all the trading setups in line with the market bias. I will develop this particular skill first before moving on to the next chapters. This I would say would be my secret sauce. Your price action course will be my catalyst.
Thank you for sharing your concepts on price action. I also appreciate the fact that you reply honestly and quickly on all of my questions.
Neil
United States
Your material is very comprehensive and I am learning a lot including where I've made mistakes.
Jos Fielden
Kenya
Your manual (which I have printed) is very clear in the way it breaks things down to their component parts. For me, your stuff on congestion zones alone is worth the cost of the manual. More stuff sinks in on re-reads. How to trade is all-important in markets. Your manual teaches that.
James Kelly
United States
I did want to mention a few more things in support of your work. I have been at this for a long time, spent a serious fortune $$ on courses, trading rooms, indicators, seminars, etc., so am not a beginner at all.
You are the only person I have ever known of that demonstrates (and provides a nice tool!) to discover the minimum time frame to trade. I have been using too small of a time frame and been very guilty of over analyzing, using multiple systems and way too many indicators at the same time, the worst things to do! My trading account shows the results of that.
I really appreciate your writings on trader psychology and you know well how many of us think (retail traders jumping from one system to the next, etc…). It helps us to be more self honest, and therefore more able and willing to break those very problematic and self defeating habits.
The value of this course, along with really useful indicators, in this business is fantastic.
Sami Mohammed
United States
I have learned a lot from the course and your website. The way you explain what's happening on a chart, in particular price action setups, is very good and helped me a great deal.
Kevin Andersen
United Kingdom
I can tell you put a huge amount of work and time into making this course. It's really a cut above the rest!!
Sugiarto Kurniawan
Indonesia
I'm impressed with the way he writes his books, simple language yet so much depth & very comprehensive. One of the best trading books that I've read, really recommend this to anyone who wants to take their trading skills to the next level.
Dhayalan Umapathy
Singapore
It is really amazing to go through the price action course. Very simple and lucid explanations is the great strength of this course. The course materials have been only glanced by me once, but after that I had a feeling that market is conveying something to me. Maybe it is like talking to me. Price action strategy is really the best. I have to go through the materials in-depth.
Russ Vickers
Australia
Good value. Very helpful particularly if you have been using candlesticks. Gives another perspective. Helpful across all time frames. Well done.
Daniel Debecker
Belgium
I just wanted to say thanks and that your course material has absolutely changed my entire perception of the market.
It may be none of my business how much you sell your course for, but I sincerely believe your material is worth much more!!
Thanks and all the best to you.
Tad Biglands
United States
This is a complete course that covers everything from the alphabet to putting those letters into words, paragraphs, and then into your story of trading futures. Anyone who is interested in trading will get valuable insight into the market structure, psychology, and trade execution.
Galen even works in the subjects that most traders avoid at first but are crucial to success but are less glamorous to study. He walks you through the basics into the intermediate and advanced subjects and from short-term to swing trading and everything in between. How much you get out of his course depends on how much you want to learn because everything is covered in as little detail or as much detail you need.
John Cantu
United States
I wish I would have completed your course before going live the last time and blowing up my account. I'm almost finished with Volume III and have learned a lot that I previously didn't know. Such as market structure, psychology of traders, etc. I also feel calmer and am not taking near as many trades as I was in the past. So a lot of the anxiety I was experiencing seems to be falling away. You've put together a great course and I highly recommend it to everyone that really wants to learn to trade price action.
Álvaro Baldovino Montes
Colombia
Buenas noches. Vivo en Medellín, Colombia y he realizado cursos online, presenciales y no me habían aportado tanto como éste. A pesar que todo su contenido está en inglés, no ha sido obstáculo para aprender cada día más, de hecho es el tener que leer con cuidado lo que me ha ayudado a mejorar en mi operativa. Actualmente soy trader de futuros SP500 y mi operativa ha mejorado mucho desde que estoy con este curso.
Gracias Galen.(Below is the English translation by Google Translate.)Goodnight. I live in Medellín, Colombia and I have done online, face-to-face courses and they had not given me as much as this one. Although all its content is in English, it has not been an obstacle to learn more every day, in fact it is having to read carefully what has helped me improve my operations. I'm currently a SP500 futures trader and my trading has improved a lot since I've been with this course.Thanks Galen.
Valdenio Ortiz de Sousa
Brazil
I am very grateful to Galen for his course because my performance was improved a lot. He presented information that I never had seen in other trading materials.
Chester Yang
Taiwan
This course offers comprehensive knowledge to be a consistently profitable day trader. It reveals the correct mindset and expectation to day trading. It provides all the tools you need to hone your trading skills and improve your performance. No matter you are a rookie or experienced trader, you will definitely benefit from this course.
Imran Khalid
Pakistan
This is the best course I found since I started trading 12 years ago. Basically, I'm volatility seller, and usually, my bias is neutral on the market. I took this course to find some directional edge in my trading, but I found more than my expectations.
The cost of books I paid have completely covered within my first trade after reading these pdfs and I am up a couple of thousand bucks so far in my personal account. The most what I enjoyed in the book is the "Psychology" chapter and each and every setup makes sense to me perfectly.
In fact, what you charged for these 4 PDFs are very low price. I paid a lot for dozens of subscriptions, that cost me more than $20K, and I couldn't find the way to read the market accurately until I reached this course. In the last, I would like to congratulate you on preparing such a mind-blowing course for a very low price.
Takalani
South Africa
Thanks for the educational material in your course, I am now able to trade with more certainty and with more success than failure. Once again thank you very much for your course material. Buying your trading course was such a good ROI.
SK Trader
United Kingdom
Awesome and one of the best price action course. I strongly recommend everyone to go for this course. The unique concepts have been described in detail. And they work for all time frames and all instruments. I mainly trade forex. You will be glad you took this course.
James Yang
United States
I've been searching tons of resources out there, but I could not find the resources that meets my expectation of a life long passion of learning and want to continue to propel my trading to the next levels. Finally, I've found Trading Setups Review, in which it was putting together by Galen Wood. His course is so well taught that cuts my learning curve due to the crystal clear of explanation along with the charts. I've gained a better understanding of the market sentiments. I highly recommend this course to anyone out there who are still struggling to learn how to master the trading skills.
Guilherme Pereira
Brazil
From all the courses I bought in the last 3 years yours is the best!! You totally changed the way I see the market and enter my trades.
The price action patterns you describe happen all the time (especially with the Brazilian index) and I already made many successful trades using them.
Also the way you teach the market swings, trends and congestion is really great and made me a better price action reader. Nobody had taught me these concepts before here in Brazil and I'm really thankful I found your price action course. Also it has a really good value, so much for so little!!
Rick Kalonji
South Africa
I have spent tens of thousands of dollars on different courses and indicators. I have had one on ones and group session and mastermind session. I have bought and read several books around.
I must admit, the TSR course on price action trading trumps the whole lot. Your explanations on market bias are still the best I have encountered in terms of ease of understanding and the simplicity with which you explain it.
Trading is not easy, but TSR has certainly made the learning process straight forward and uncomplicated.
Everyone who wants to learn trading should start with TSR. If I can understand it, then most everyone should be able to. Thank you so very much for such a simple, but yet, powerful course."
Andre Porter
South Africa
I found your price action setups a great companion for my way of trading. I use your setups to tell me when I can enter and exit.
What I mean by exit is when my trading system gives me a setup, and I am in a trade, and some specific setups come up, it shows me that I must start looking to exit.
All in all, I am happy and thank you for making it available.
I bought the course because I was after price-only setups.Galen Woods trading system has improved my overall trading profits. You can use the setups to enter and also uses it to exit or take profit when a new setup occurs.
I like his indicators at TradingView, as it teaches you how to understand the setups, and I am happy I took the plunge.
Ronald Wilkins
United States
I have studied training materials from several very good teachers and have learned a lot from them, but the perspective from Galen's course is extremely valuable in that it takes many of the concepts of good trading and organizes them into an approach that is organized and concise as possible. I am now viewing the charts differently and am sure in the long run, once I fully digest the material, it will benefit me greatly.
Victor Vincent
India
The course, Day Trading With Price Action, authored by Galen Woods, is a treatise par excellence on price action. Though I subscribed to it by accident during my initial trading education days, it has proved to be an invaluable source on price-action based trading besides providing unique insights into a number of technical analysis tools. Day Trading With Price Action has immensely enriched my knowledge and also sharpened my trading skills siginificantly. Traders will do well to acquaint themeselves with the course.
Don Huntsman
United States
I have finished the course, but I am and will continue to review and study it. I have been trading fairly successfully for years. Nonetheless, I learned a lot from the course and highly recommend it for any serious trader!
Scott Carlson
United States
I bought this course because I thought its a precise plan on how to trade with rules, which I found out to be true. What I liked most about the course is that it gave me a complete understanding of how to develop a business plan, a set of rules on how to define a trading setup, an entry, exit, worst-case scenario. But most important to me was what it really takes to succeed in trading.
Three other benefits of this course would be learning thru the examples is really helpful; having a template for all the step by step instructions on how to work my way thru a trade from start to finish; the ease with which you explain your course is fantastic.
As I am going thru the course for the second time, I am becoming more proficient at looking and finding setups with strict rules to follow and understanding how to follow your course. Many hours still to go. When I have around 100 simulated trades, I should have an understanding of where I'm at and my next course of action.
Can't say enough what a pleasure your course is. Thank you.
Rudy Hsu
Taiwan
Wonderful class. A lot of important concepts for traders. Need to revise several times to get a better understanding. Looking forward to more of your class. Thank you a lot for your great job and experience.
Jon Fowler
United States
TSR is a great education and a surprisingly good value!!!
Dirk Stoetzel
Deutschland
Very good course, it changed my trading habits and understanding of price action. Another result of the course, my charts are now very basic without complex indicators. Only MA and the lines I draw. Very helpful is the explanation of the underlying statistic to select and identify trades with positive expectancy. I am very satisfied. Thank you.
Wade Yarbrough
United States
About five months ago, I downloaded Galen Woods Free Course Chapter from his Day Trading with Price Action Course. I stuck it on my Desktop with about 75 other items. At that time, I looked around, and he seemed to have a lot of very good stuff at no charge on his site. So, I am thinking perhaps there is no need to purchase his course.
Two months pass and one weekend I get around to watching the free chapter, and it is terrific. First off, he's a minimalist, as I am. His charts are not cluttered. Second, he is real world, no BS, no fluff. He does not sugar-coat things. Third and best of all, his course is complete.
Over the years, I have accumulated a rather substantial trading library. There are items in Galen's course I have not seen or read of ever before. Two examples, first, what time frame do you trade? 2 minutes, 5 minutes, 10 minutes, 500 ticks, Market Profile 30 minutes? And why do you trade that time frame? Galen has a very specific method to determine what time frame to use. He knows exactly why he is trading the timeframe he is. Second, the concept of using Positive Expectancy. Galen's trades have a chart-based target point logic to them, or he does not take them.
If you trade for any length of time and you keep a journal, you realize how easy it is to over trade. It is the trades you don't take that keep you on the positive side of the ledger.
Galen's system can do that for you.
Prakash N
India
I found Galen's book clear, concise and filled with illustrative examples and exercises to solidify your understanding. If you are looking for a book on "actionable" price action, buy this book!
Eddie Kelley
United States
I like the course very much. It is presented in an easy to follow manner and packed with vital need to know information. I like the way each book builds off of the one before. My favorite part is chapter 5 in book 4. Taking each trade from market bias through target selection.
Daniel Gaviria
United States
I have been going through your day trading price action books, and they are great. I really like the way you outline the methodology and, more importantly, how to use it. This is definitely something I was looking for, not just the strategies but THE METHOD, which in my perspective is far more valuable than the strategies themselves. It is really impressive to realize how not discretionary my trading "style" is and is funny while simulating, to still feel the urge of getting in a trade, the jitters don't go away due to my lack of discretion. Using your method is really helping me to understand how important waiting is in this business.
Michel Veneto
Australia
It's amazing to know that through your passion and efforts, you've carved your own path and theory out of the very complex and crazy world of trading. I find your framework clear, logical, efficient and perfectly able to lead a trader to sound decisions.
Jun Santos
Philippines
As a novice, I am fortunate to have found the tradingsetupsreview.com website. I was attracted to this Day Trading course because the articles on the website are useful and very easy to understand. Indeed, just like his website, Galen's Day Trading course is written in very comprehensible English and is filled with many well-illustrated examples.
Although the course is written as a day trading guide, I find that most of the content can be applied to swing trading in the stock market.
The course presents many important concepts, and I am learning them one at a time by referring to the pages that I have already read when I look at live stock charts. Now I can understand a market much better when I look at its chart. I am becoming a much better trader every day as I learn more and more from this course.
One of the major positive impacts of these books on me is the reduction in overtrading. I think this is because, as I see more and more of the trading setups described by Galen appear on the charts that I work with, I have learned to be patient, knowing that many high-quality trades will come my way.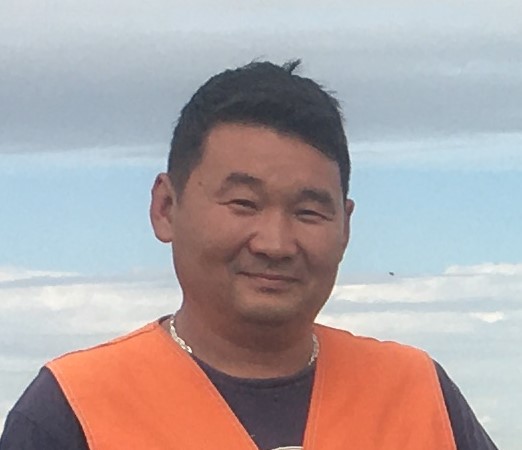 Javkhlan Shagdarsuren
Mongolia
It's been a month since I started your course. As I am a beginner, I tried some other courses before. But I ended up with confusion and complication about when to exit or enter.
Now I'm very thankful that I have chosen your study that tells everything I wanted to know precisely. No more confusion now. I know when to hold, when to stand aside, and when to enter or exit, thanks to the books.
Because of some language difficulties (no native English speaker), I had to read it three times while practicing to understand what it intends to mean. But even then, it was helpful. Now the last volume is more difficult to digest (going to have to reread it more :) ). I am also still studying your feeds by email.
Anyway, thank you very much for sharing what you studied for so long time for a little amount of money. I wouldn't regret even if I couldn't succeed at trading (at the moment, it's profitable ). I am also recommending it to friends. I would write more, but it would be a novel before I express what I feel.
Thank you, thank you, thank you. I will also let you know when I become a full-time trader :-)
Manuel De Klerck
Belgium
I just finished the four course books, what a refreshing read! Logical construction of a comprehensive and actionable trading system, easy to digest and new insights on every page. Thanks for that.
Lee Nguyen
Vietnam
I'm very happy with your price action trading course. This course has opened my mind a lot. I just received your indicators, they make my life easier!
Gurdev Singh
United Kingdom
I am 70 years old now, and many years ago, I did dabble in shares and the TradeStation platform. Having recently retired, I thought I'd like to explore Day-Trading .... as just a maybe - but let's find out what it's all about first.
Just in the first simple search on Google, I came across Galen's Price Action web pages. It was their current layout and content - transparent with candour - which straight away meant that I did not need to do any further Googling!!
The course material is well thought out and well laid out, and progressive in how it takes the reader through stage by stage. Galen's overview introductions to each Chapter / Section, along with Examples and Self-Completion pages really do help crystallise one's understanding. The Conclusions and "Bannered" text boxes help consolidate this understanding as you move from one section to the next.
Perhaps what is more significant is that I am enjoying reading the material and learning to think about how to interpret the price action, as a reflection of the individual / collective behaviour of others "at the table". The course material does not descend into "hype" or "the holy grail".
Overall I am finding Galen's course material stimulating and challenging me to understand what is behind the price action and how to find a balance between risk and reward as a methodology for making trading entries and exits.
Then evaluating actual results - as a means of reflecting and quantifying my actual application of what I think I've understood!!
Collins Edwin
India
Great course. I received lots of information and useful strategies. I also learnt the process and methodology of trading.
CJP van Dijk
Singapore
Being a beginning trader, I've struggled to establish a practical and solid trading framework. This course finally helped me to create one that is both logical and practical. I believe I now have a solid foundation to build on further by consistently applying and practicing the principles set out by Galen.
The course materials are very structured and provide plenty of practical examples to understand the concepts. I also like the direct and no-nonsense explanations that make it clear that day trading is not a walk in the park but when approached with diligence and discipline can be a very rewarding journey.
I'm more excited than ever to take my trading results to the next level.
Hemal Gadhvi
India
I have completed the course fully and I must say that this is the most comprehensive material I have ever come across. It has opened up a new dimension of looking at charts and most importantly, the way psychology is explained behind each setup is phenomenal. Not to mention, the money management part is exhaustively covered which I think is also the reason of failure for most traders. I have started to see positive results in my trading. I can go on and on. Thanks a lot for such efforts.
Harold McBride
United States
Hi Galen. I've been trading, inconsistently, for about three years and have been through many different courses. I just read your first volume in the series and wow! It described me to a tee. What really struck me was your statement on trading sideways markets. The truth of that was perfectly stated. Every trader I know does horrible in ranging markets, and I've seen more than a few pros admonish to stay out of them, but these scalping courses all try to throw in "how to trade ranges", but I have not seen one example of it actually working. Anyway, your course is plain-spoken and concise, and ties everything together. Also, the toolkit is priceless! Excellent work, and thank you for your product. I needed something to help me build a process, and this was exactly it. God bless!
Disclaimer: Testimonials may not be representative of the experience of other customers and is not a guarantee of future performance or success.