Recommended Resources
Here you will find our recommended trading resources that cover:
Chart and Simulation Platforms
Trading Journal Software
Trading Books
Video Courses
Most of the links below are affiliate links.
It means that we might receive a commission from your purchases made through those links. But you do not pay more.
In fact, depending on our partnership terms, you might pay less.
Purchasing through our affiliate links is one of the best ways to support us.
We believe that every trader is unique and not all the products here are suitable for you, so please take your time to browse through this showcase of high-quality products.
If you find any of them helpful, buying through the links below helps support our work here at TSR.
---
Charting And Simulation Platforms
These are platforms that I recommend for charting and simulation.
Forex Tester 5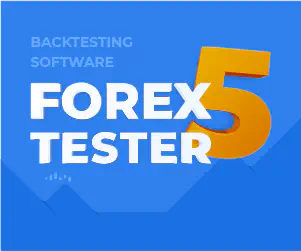 This is one of the best simulators for forex trading.
TradingView
TradingView is a powerful charting platform that can run out of your browser. It is full-featured and enjoys continuous improvements. It has become one of my favorite charting platforms.

If you are brand new to trading and just want a quick way to get started with analyzing charts, I strongly recommend creating a free account with TradingView.
NinjaTrader
NinjaTrader is an award-winning trading software that is used by over 40,000 traders for advanced market analysis, professional charting, and fast order execution. Most of the charts on TSR are created with NinjaTrader.
---
Trading Journal Software
Keeping records is paramount to consistent trading, and a well-built software makes it a lot easier to do so.
Read our review of top trading journal software here.
Trademetria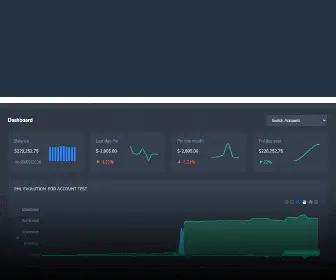 Trademetria is one of the most popular trading journal software among our readers.
Tradervue

Tradervue is well-established trading journal software that also offers solutions to prop firms.
TraderSync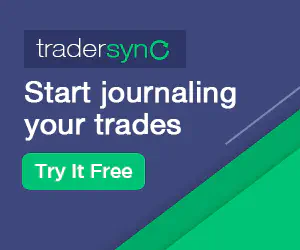 TraderSync is well-designed and trading journal software with beautiful dashboards. It also offers mobile apps for both Android and IOS.
Trading Journal Spreadsheet

Trading Journal Spreadsheet is a comprehensive trading journal that is based on Microsoft Excel's advanced features.
Chartlog

Chartlog has a highly-customizable and intuitive dashboard. It has the necessary features like filtering your trades with custom fields. They offer a 7-day free trial.
Techsmith Camtasia
Camtasia is a high-quality software you can use to record your trading session. This is especially useful if you analyze the market out loud. It will capture what's on your screen together with your voice, retaining a faithful record of each trading session for your review.
---
Trading Books
I learned most of what I know about trading from books. And if you're looking to buy trading books, Amazon has a wide selection including kindle and audio books.
One thing to take note: if the book has many charts, they might not show up well on Kindle. A PDF or hardcopy book work best for studying detailed charts.
Recommended Books
It might be difficult to sift through the many trading books out there.
Use our book lists as a starting point.
Audio Books
Most trading books contain chart images and are not suitable for listening. However, books on trading psychology and interviews with legendary traders are highly recommended in their audio format.
Check out our recommendations here.
---
Video Courses
TSR's main content consists of written guides and tutorials.
If you learn better with videos, check out Udemy for affordable video trading courses to complement what we have.
We have done round-ups of courses for automated trading and non-trading skills that are useful for traders.
Full affiliate disclaimer here.